How Do I Enable Multi-Language Support?
There is a new "Translation" tab in the survey editor:

Select the language you'd like to make available: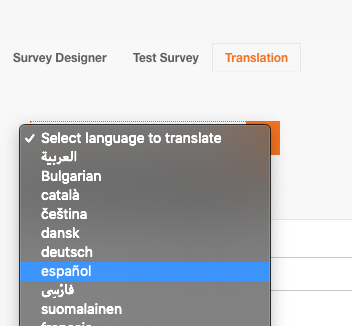 Then provide the translation for everything you'd like to translate (question text, answer text):

And just make sure to save:

What Happens if I Don't Provide a Translation For a Question or Answer?
It will fall back to the english default.
How Will This Appear For a Volunteer?
A new "Survey Language" dropdown is provided on the home screen of the app:
Only languages that you set up will appear in the dropdown. When they select a language it will automatically translate any questions and answers with the provided translation: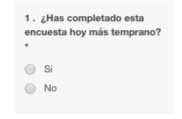 How Will This Affect the Data Export and Reporting?
It won't. The surveys will be collected and treated as typical surveys, but all the answers will be treated the same regardless of which language was used to fill them out (you won't have a mix of English and Spanish answers, for instance).